Consulting: Individual Solutions for SEO and in Online Marketing
SEO-consulting or help in search engine optimization straight from the heart of Berlin/Germany for e-commerce, news pages and other projects wanted? Fine, you are on the right page. I offer audits for existing pages, training and coaching for your employees, strategic or technical search engine optimization (SEO), project management, building new platforms, content marketing, planning, reporting and controlling, local or global search engine optimization, further topics like social media, online public relation, effective writing and whatever is required to drive traffic and profits for online businesses. Why me? Because I am professional. Pages and companies of all sizes rely on my expertise.
Why me? Simply because I can.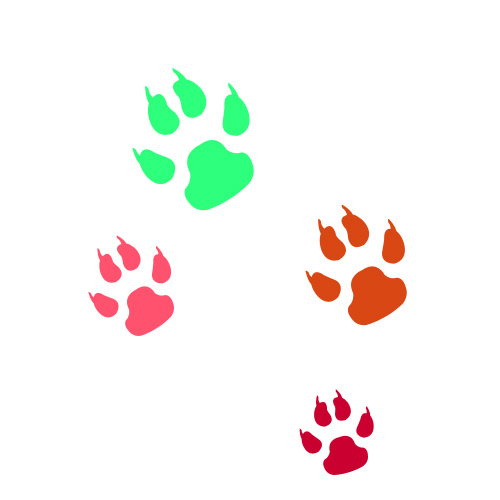 Insight: A View on some of my projects, employers and customers
Verlag C.H. Beck (Publisher/Book)
Book "Starting Up" - The book has been published by one of the largest publishers in the field of economy and law around Germany. It is to be found in university libraries as well as in common book stores. All texts and graphics are being generated by myself.
Linde Verlag (Publisher/Book)
Book "Business Funding" - Funding for start ups: Where do you get money for your startup and what obstacles need to be overcome? The book provides navigation through a wide range of funding methods and sources. Furthermore it describes all sorts of special startup funding through banks and loans, giving detail advise on being successful.
Conrad Electronic SESEO Consulting
Multinational SEO consulting for one of the largest e-commerce vendors in Germany: Strategic and operational search engine optimization, linkbuiling campaigns and content marketing, technical SEO, concepts, bugfixing, webcontrolling, trainings (technisch, editorial, content marketing, etc), multination webshop relaunch project, online marketing consulting and more.
British TelecomProject Management
Project management for implementation of ERP solutions (national and multination), oracle applications, business process optimization, requirements management, implementation of groupwide project accounting, trainings, specifications, testing, documentation and more.
Telefónica Germany GmbH & Co. OHGSEO Consulting
SEO consulting for Telefónica (better known as O2) - a telecommunications company: Strategic and operational search engine optimization, technical SEO for content management system and webshop, conceptual design of editorial pages, training and coaching (technical SEO, editorial SEO and more), content optimization, SEO auditing, optimization of business processes for SEO, testing, etc.
Deutsche Telekom AGSEO Consulting
SEO consulting for one of the german top 10 online companies, strategic and operational search engine optimization (various platforms), technical search engine optimization, content optimization, tool design for search engine optimization, several SEO audits, testing, reviews and more.
Volkswagen AGSEM Consulting
Global SEO strategy for aftersales, preparing SEO strategy, definition of kpi's, implementation strategy, evaluation of tools, rank potential analysis, analysis of competition, general online marketing consulting and more.
Hymer GmbH & Co. KGOnlinemarketing Strategy / SEO
Consulting multinational Online Marketing (Strategy) and Search Engine Optimization, Conversion Optimization, Onpage Optmization, Offpage Monitoring, Tool Evaluation and Implementation, Requirements Management, Anforderungsdefinitionen, Coaching and Training, Website Concepts, Customer Journey Optimization, Relaunch and more.
And much more
Various articles in larger magazines (travel, economy, technology), coaching / training / consulting for numerous new founded companies (accompaniment throughout the complete process starting with the business idea, financing/funding, business planning, online marketing, controlling and more. SEO-Workshops, consulting for smaller companies such as www.biketeam-radreisen.de, project management, writing and texting, relaunches, page setups and more.

Onlinemarketing and Search Engine Optimization - Some more words
Is search engine optimization always expensive? How will I find low cost SEO Services?
These questions are the questions I tend to hear a lot. While there are concerns about the financial investment involved, it might be good to look at another issue: How much turnaround, how much of your gross margin or how many customers are being lost by not making use of SEO? The answer can be found by conducting a rank potential analysis. Depending on search volume and expected sales and margins it might turn out to be large numbers. Once you have the evaluation of income the cost of SEO should be estimated. Between both - potential income and cost - you will find the answer to the questions above. If SEO pays off can only be judged by having a closer look on things. The numbers can also be used for measuring your success later on.
Whatever you chose to invest in SEO should be both cost effective and profit driven. Transparent approaches to SEO are also part of my work. Follow up your numbers, have a proper documentation, build a sustainable platform, have a perfectly educated team, keep up with latests developments ... this is how search engine optimization will work. If you are looking for a low price consultant instead: It's not me.
SEO-Contest / SEO-DAY in Cologne (Germany)
One of the most interesing Events around Germany is about to happen. As every year there is a SEO Contest taking place. The winners will receive really attractive rewards like tickets for next years SEO-Day or Tools. This years keyword is "Siebtlingsgeburt". Don't try to find an explanation - the word does not really exist. This is why you will only find SEO-optimized pages about it. I have also contributed a page: More about Siebtlingsgeburt on Art of Visibility. It is written in Germany, so you probably won't understand what it is about. It does not matter much because the artificial Keyword doesn't exist anyway. I am using my page for testing purposes.

What can you expect from my Work?
First and foremost of all: Elaborate and useful solutions. Well structured approaches and explanations that are easy to understand and adapt. A clear view on things. Consulting referring to all fields of search engine optimization. Project Management. Training and Coaching. Texting/Writing. Multinational experience in global companies.
My skillset enables me to cover the wide range of tasks in SEO. More than 10 years of experience on many projects with many customers and platforms make me the perfect choice for your projects and platforms.
Seeking help to help yourself or searching for someone who will do parts of your SEO tasks? You decide. I offer SEO audits for e-commerce, news-sites, content management systems and anything else. Strategic planning, optimization of technical SEO issues, optimzation of editorial content or other content such as pictures and more, link audits, online public relations and strategies for content marketing, penalty removal, training, coaching, project management, controlling, reporting, writing/texting and more.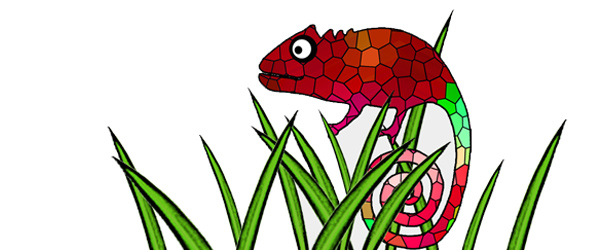 FAQ about SEO, Online Marketing and me
Are you available 24/7/365?
No. I not exactly bored and there are many things to do. Whenever I find some time to work on customer projects, I am generating and optimizing my own pages and projects. It might seem to be not too interesting, but running SEO projects on my own enables me to be up to date. My profit is your profit.
Isn't it enough to add some Keywords for SEO?
Wrong. Search Engine Optimization is an ongoing process. It involves software-development, texting and copy writing, public relations, concepts and many other topics. Success comes from all of your business units that need to play and perform together. It is anything but easy to achieve successful SEO pages. Large parts of my work are about organisational changes, about business processes, about training and education. Whatever your goals are: Usually my work starts with an audit of your page and your organisation in order identify potentials. Only then it is possible to get started and change things.
Do you really wear that cat shirt and hair rollers?
Yes, sure. But ... if you want me to wear it in the office I'll charge you extra. ;-)
Save the date
Don't miss Germanys greatest SEO-Event: SEO-Campixx in Berlin. I'll be speaking there too - besides other great SEO experts. A webinar along the OMT (Online Marketing Day) is also coming up - keep watching my Facebook to stay updated.